Meeting, inviting, and encouraging women is part of your responsibility as a UMW officer. Make it even easier for women you meet to get involved by having UMW business cards with you to hand out. UMW business cards will make an impact with their contemporary look, demonstrate your passion for the organization, and provide the recipient with an easy way to follow up with you. Customize your card with your favorite color, a descriptive word, and a QR code.
Choose one of these bright, energetic colors for your UMW business cards: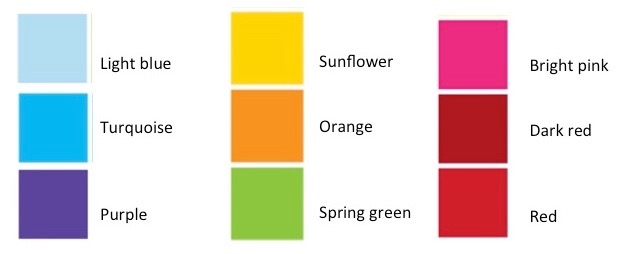 Pick one of these adjectives to describe your passion for UMW: 
awesome, bold, compassionate, courageous, daring, edgy, faithful, giving, loving, unreasonable.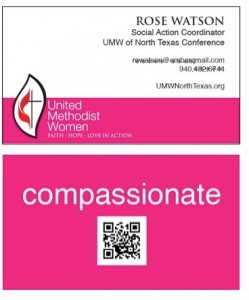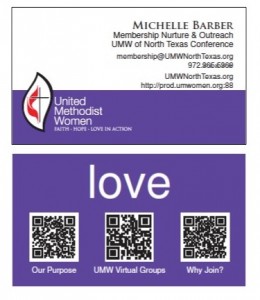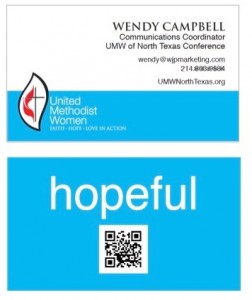 Direct your QR code to the link of your choice, such as: your UMW website, your personal blog, your contact information, or a link to join your mailing list.
Contact Wendy today to discuss options and request pricing for business cards, brochures, program books, bookmarks, directories, e-newsletters and online event registration. She's been passionate about UMW for almost 30 years and would love to help your group thrive and grow!